Lvpin LP-2020A+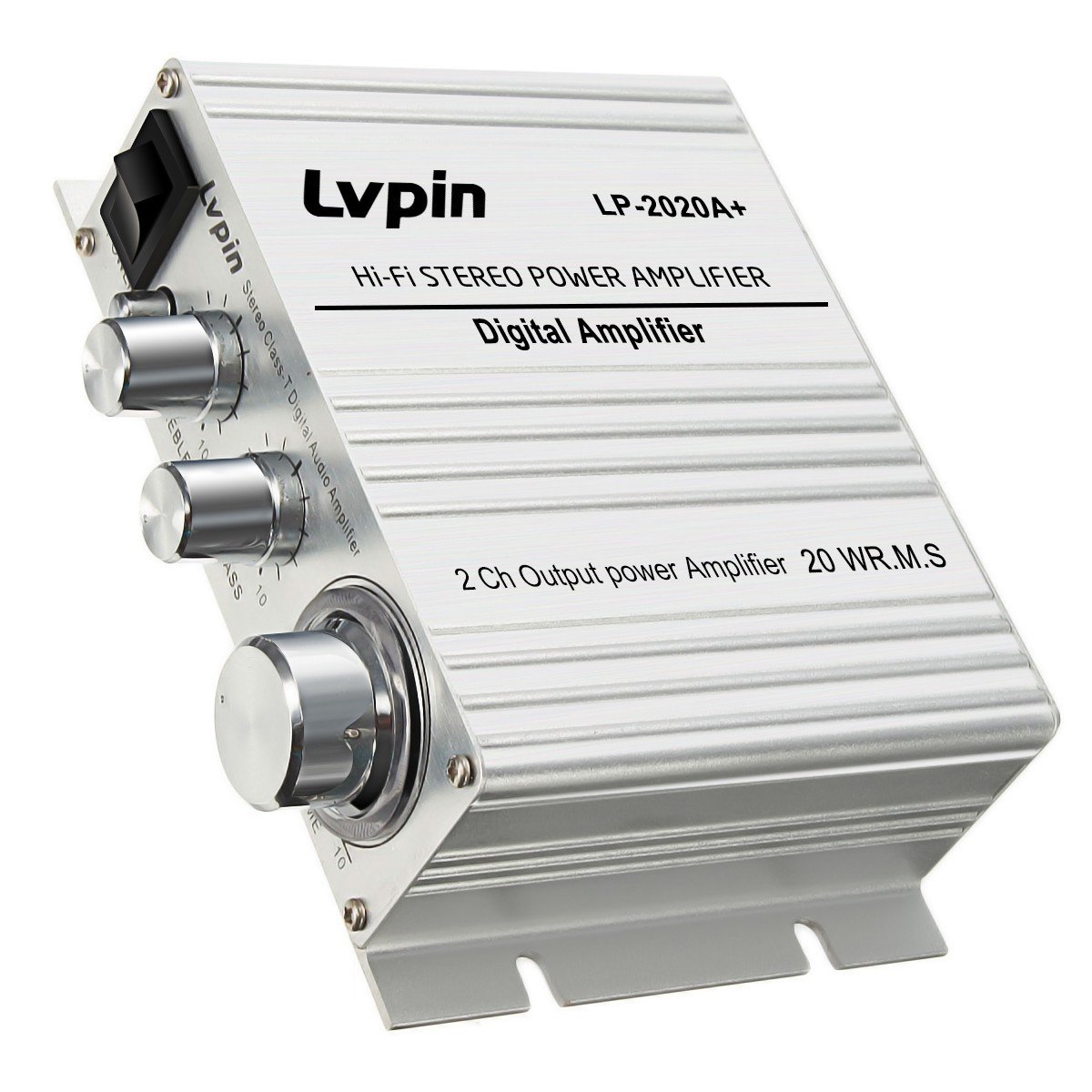 While the board itself is green instead of red, the layout looks to be identical to the Lepai LP-2020A+. However, the components are definitely different. For example, the Lvpin uses a single GSA-SS-212DM dual relay package while the Lepai LP-2020A+ and the Kinter K2020A+ both use a pair of HK4100F single relays.
Doing a listening test, this amp sounds identical to the Lepai LP-2020A+. Power handling feels exactly the same as well.
While not quite as pleasing to the ear as the Kinter K2020A+, it does 100% live up to the quality of its namesake and for $10 with prime delivery, you really can't go wrong.
Amplifier Chip
Tripath TA2020-020
Availability
No longer available
Sold for ~$10 in early 2018.
Face Text
Lvpin Stereo Class-T Digital Audio Amplifier
Board Text
LVPIN LP-2020A+ 20150801 caiyun.name
Right Channel
Bottom / White Jack
Left Channel
Top / Red Jack
Input Power Label
DC12V2A
Included Power Supply
12V/3A